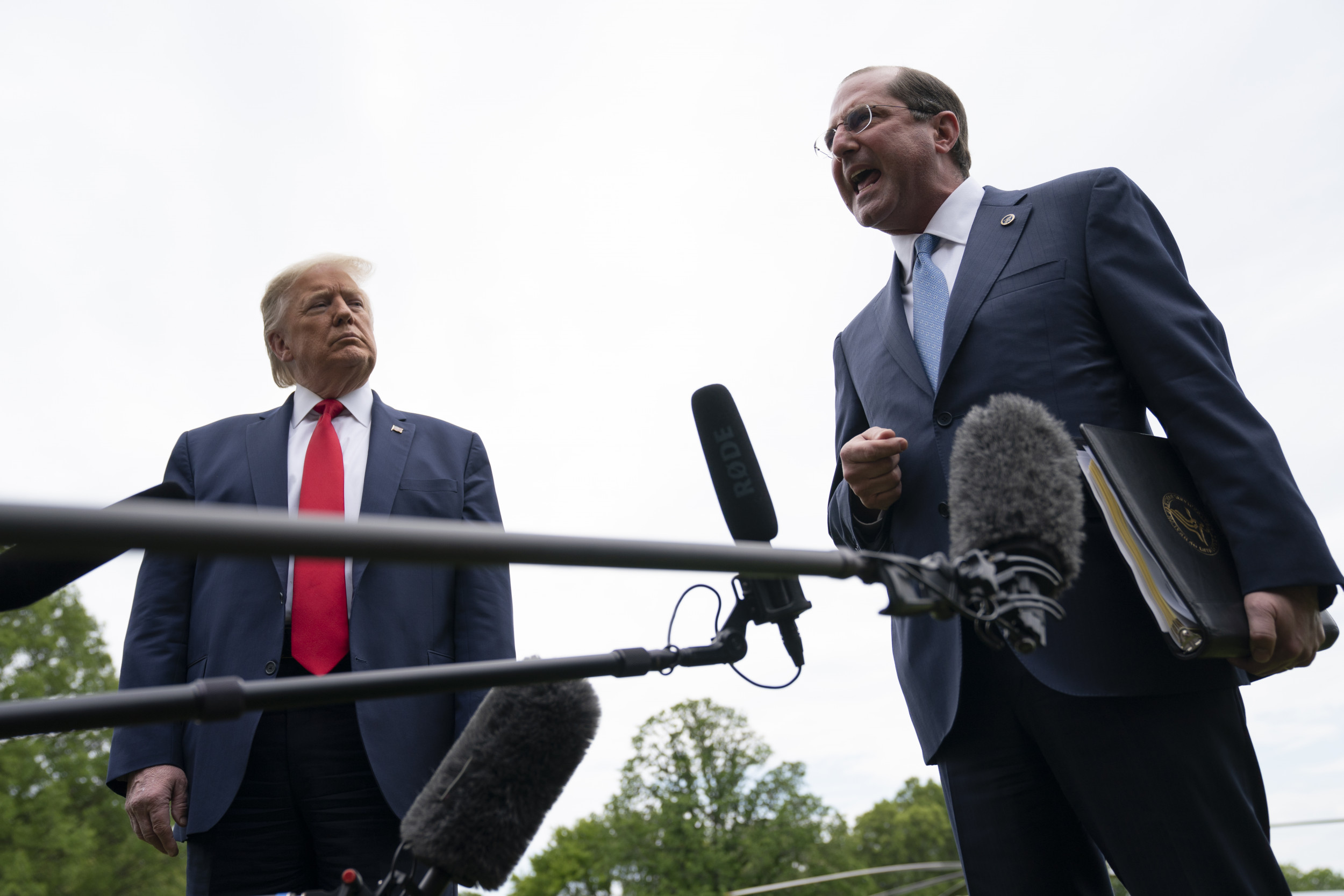 A report issued today by the Government Accountability Office (GAO) writes that the Department of Health and Human Services (HHS) under the Trump Administration made "frequent and significant changes" to hospital capacity data systems that reporting entities said introduced "challenges" and "lack of clarity" to the data reporting process.
The memo focuses on a directive HHS made in April of 2020 that instructed hospitals to divert information on inpatient and intensive care beds in use from the CDC 's National Healthcare Safety Network (NHSN) to HHS Protect which partnered with private company TeleTracking Technologies, Inc.to collect the data.
GAO reports that HHS made the move to gather "complete data and to capture more information," using it to "provide assistance such as staff resources or supplies." However, public health agencies told GAO they "relied on state and local data for their purposes" rather than HHS Protect.
The directive to reallocate data was made by the White House Coronavirus Task Force and carried out by Health and Human Services.Here, then-President Donald Trump and then-HHS Secretary Alex Azar speak to reporters on May 14, 2020, in Washington, DC.Photo by Drew Angerer/Getty Images "HHS changed the methods through which data could be reported to HHS Protect and also changed reporting requirements," the GAO report reads."Reporting entities said they experienced multiple challenges implementing the changes, including a lack of clarity on the requirements and logistical challenges such as having to adapt their systems to provide the data."
Following the release of this report, House Majority Whip Jim Clyburn, the chairman of the select subcommittee on the Coronavirus crisis, issued a statement expressing concern over the changes to the data reporting process and announcing the subcommittee would investigate the perceived "missteps."
His statement notes that by involving TeleTracking Technologies, the Trump Administration issued the responsibility to a private entity "without any epidemiological expertise." The memo emphasized the White House Coronavirus Task Force's decision to remove NHSN as a method of reporting after the agency said it could not meet the request to add new data fields to its reporting within a four-day deadline out of the need to "comply with certain legal requirements."
Read more A Doomsday COVID Variant Worse Than Delta May Be Coming, Scientists Say Texas GOP Official Dies of COVID Days After Sharing Anti-Vaccine Meme As Hospitalizations of Children Grow Amid Delta Surge, Florida Leads U.S.
Lambda COVID Variant 'a Potential Threat to Human Society,' Researchers Say "I am troubled by GAO's findings that the Trump Administration's abrupt and frequent changes to hospital data reporting requirements and failure to engage with stakeholders placed additional burdens on hospitals trying to save lives as the virus spread," Clyburn said in the statement.
"These ill-conceived actions harmed the nation's ability to respond to the pandemic, including efforts to allocate desperately needed resources."
Clyburn's statement wrote that the findings of the GAO report were consistent with a testimony from former CDC Director Robert Redfield where he said that former HHS Secretary Alex Azar made the decision to redirect hospitalization data away from CDC.
The Clyburn report writes that Redfield was not consulted about the decision to redirect the data.
By conducting an investigation into into these "missteps" under the Trump administration, Clyburn writes that he hopes the subcommittee will "determine what we must do to ensure they never happen again."
Rep.
Jim Clyburn said he was "troubled" by the Government Accountability Office's findings.In this photo, Clyburn speaks during a news conference on Capitol Hill on July 30, 2021, in Washington, DC.Photo by Drew Angerer/Getty Images.